The IT software that makes your life easy
Deepser brings together the best of all help desk and ITSM software in the market by offering a modular solution that adapts to your needs and optimizes your workflows for Customer Support, Sales, and IT management.
No Credit Card Required
Clients that trusted us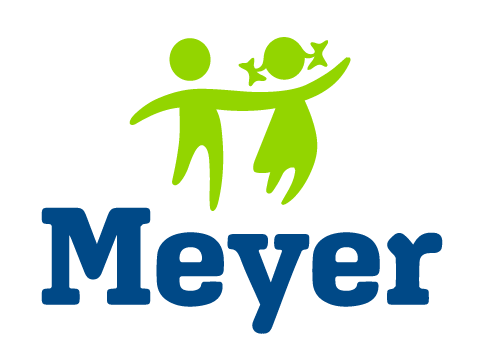 To have great results, you need the best tools in the market.
If you are looking for a flexible software to track tickets, automate processes, set measurable targets, get an overview of the situation, link data points, assign tasks to specific team members, and more, you are in the right place! With Deepser you can finally have it all under control in one software, and with a single subscription plan.
Streamline your work with Deepser.
Our all-in-one, low code/no code, ITIL-compliant ITSM software adapts to any type of business in order to manage and optimize your work processes. Deepser is here to help you create a solution tailored to your unique needs and provide you with an overview that will make achieving your business goals easier, and faster.
Help your clients
You have full helpdesk capabilities from the get-go with the Starter license, like tracking and categorizing tickets, assigning tasks, reporting and much more.
Manage your database and IT infrastructure
You can monitor, organize, link and centralize your company's IT resources in a database. Categorizations are fully customizable. Integrations to communicate between modules are included.
Manage clients and sales
You have tools to manage relationships with your clients, collaborate with colleagues, comply with contracts, and show the full range of services or products you offer to whoever you wish.
Optimize workflows
Workflows help improve and standardize procedures to save time and money, and thus increase productivity. The goal is to simplify your work experience.
All of our modules are entirely customizable to suit your needs.
What Deepser offers
These are some of the features that are especially appreciated by our customers and that set us apart. In addition, know that we are constantly improving our features and services, thanks to our customers' requests and feedback because we care about meeting your needs.
customization
Deepser was designed to fit your needs. With our guide, we will show you how to create solutions for each department/office in your company.
scalability
The world is in flux, and we understand growing companies well, which is why we are modular. Our versatility is key to your growth and success.
dedicated PM support
If you wish, we will support you during startup and configuration phases with a dedicated Project Manager to apply best practices, train you and save you time.
On premise and in the cloud
We care about your data and offer you the choice of having you data saved on premise or in the cloud. You decide!
more features, affordable pricing
To meet the needs of the market, we have created solutions with a good features/price ratio.
ISO 27001 certification
We are certified and strictly adhere to best practices for an information security management system.
great usability for agents and end-users
We pride ourselves of the fact that Deepser is easy for everyone to use, which is no small feat when selecting a new software.
automations
To optimize workflows, automation is indispensable. Simply set them up and magic is done.
Deepser is the all-in-one ITSM software
to have: it's modular and low code/no code.
How we work
Adopting a new ITSM software requires proper care. Here is how we plan on working with you to ensure that the software migration is smooth and done in the shortest possible time.
FIRST MEETING
We have a first meeting to get to know you and understand the pains and needs to be solved.
DEMO
We present a customized demo with the functionalities that may suit your needs.
PLAN DEFINITION
Based on your requirements, together we define the right plan for you with the modules and number of agents.
CONFIGURATION
We are available to assist you in configuring Deepser according your indications.
AFTER SALES
Once your Deepser is configured, we will always be available and offer continuous support to you.
Pricing Plans: clear and simple
We offer 3 packages to meet your needs. These are designed for a minimum of 3 agents, i.e. back-end users, not end users.
In addition, we offer discounts for large groups.
Starter
To start out
€ 36
per month, per agent billed
annually
Agent refers to those who use Deepser's back-office. For any other user, including team members, it is free.
Discounts for large groups
Plus
For growing companies
€ 45
per month, per agent billed
annually
Agent refers to those who use Deepser's back-office. For any other user, including team members, it is free.
Discounts for large groups
Enterprise
For larger companies
Contact us to define
business needs and
number of agents.
Agent refers to those who use Deepser's back-office. For any other user, including team members, it is free.
Discounts for large groups
Reviews
"The product is very feature-rich. Now both my customers and I can't do without it anymore. Surely its strong point is the interface and the customization, even on the End User side it is very intuitive."
"I use it to handle customer inquiries and general information.
Convenient because I always have all the requests in progress under control and I can use quick replies within the tickets."
"After several searches for a product that could easily adapt and customize to our reality with Deepser we found it.
Very satisfied with the modules we use, Help Desk, Knowledge Base, CMDB, CRM."
If you're not ready to make a choice, here's a gift for you!
Software selection takes time. To help you out we prepared a document to facilitate gathering data for your selection process. We are not afraid of comparison.
FAQ
Is Deepser available on premise and in cloud?
Yes, it is available both on premise and cloud. The choice is yours. The two versions, on premise and cloud, have the same features and cost per license.
Do you back up data?
Absolutely. All backups are included in the license fee.
Is support included in the price?
Support can be requested by accessing the 24/7 Customer Portal.
Support for configurations, modifications, training, and custom developments is handled with Support packages on an hourly basis.
The online Academy can also be accessed 24/7, free of charge.
System upgrades, periodic backups and bug fixes are included in the cost of the license.
Where are servers located?
For European clients, servers are in Europe, in compliance with European Union laws on GDPR. Servers located in non-EU countries can be used upon request.
An easier work life can start right now with Deepser!