The best alternative to ManageEngine
Deepser is the all-in-one ITSM software that allows you to track and categorize support tickets; manage customers, assets, and databases, and combine modules as needed. It is so easy to use that colleagues and managers will thank you.
No Credit Card Required
Clients that choose Deepser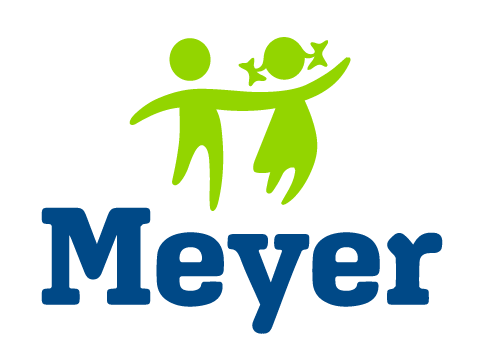 ManageEngine vs Deepser
If you are looking for an IT management software for your organization, ManageEngine is certainly a good solution, considered to be one of the best in the market to date. However, Deepser is an excellent alternative to ManageEngine, and we have at least 7 reasons to prove it to you.
7 reasons why Deepser is a great alternative to ManageEngine
1. Dedicated Project Manager
Not only does Deepser offer all the features found in the best Help Desks softwares like ManageEngine, but it also gives you the possibility to have a dedicated Project Manager.
If you wish, you will be supported during the startup and configuration phases by one of our Project Managers. This will help you set up your processes using best practices and give you the training you need to be autonomous in the future. Delivery time will also be significantly reduced.
Our PMs help you best configure the platform, and as a result, you will save time and resources, both financial and human.
2. Flexibility and Easy Customization
With ManageEngine adding a field can get quite complicated, and configuration may require contacting Customer support and waiting for service.
If you are looking for a product that can be easily customized by yourself, try Deepser. There are already many features present, but you can add data and automation as needed.
With Deepser you can customize:
You can make the changes you want on your own, but if you prefer our guidance, we are readily at your service!
3. A Comprehensive Help Desk from the Start
All Help Desk features are available right from Deepser's Starter license.
Deepser's Service Desk module provides all the features necessary to fully manage customer support:
4. All-in-one software for all departments
Unlike other platforms designed for specific departments, Deepser is designed to manage processes for the entire organization, not only for Customer Service or IT department. Deepser is modular and scalable, therefore it is great for growing companies.
You can start with the Starter license and upgrade at any time. You can leverage the platform to its full potential with:
Deepser can be integrated with all other tools because we have the full API integration.
5. Installation in the cloud or on premise
Unlike ManageEngine, and other products in the market, available either only in the cloud or only on premise, Deepser has no limitations.
You are free to choose the type of installation needed for your business; Deepser can be used either in the cloud or on premise.
6. Affordable pricing and clear plans
ManageEngind offers many types of licenses, add-ons, and products can be combined, but as your organization grows, or as you need to introduce new processes, do you really know how much you will end up spending?
ManageEngine costs are significantly high, and project duration is notoriously long.
On the hand, Deepser pricing is straightforward and more affordable: you simply choose the license that best suits your current needs, and whenever you see fit, you just upgrade it.
Moreover, Deepser is designed to manage the processes of the entire company, not just specific departments. Having one tool for everything, and the necessary integration, Deepser proves to be an excellent choice to fit your budget.
Deepser facilitates the application of ITIL® framework guiding principles. It enables you to benefit from ITIL's organization and governance principles right away.
It facilitates collaboration between operators and end users by helping you achieve real goals that bring value to your service and your business. The improvement process will be constant and continuous, benefiting everyone.
Riassunto benefit principali
1 – Dedicated Project Manager and support
2 – Flexibility and easy customization
3- Complete Help Desk from the starter license
4 – All-in-one: a single solution
5 – In Cloud or On Premise installation
6 – Low prices and clear plans
Deepser is a robust Italian company.
It is true, as a company we may have less seniority than industry giants, but we are a winning team with experience and know-how gained over the years. It has enabled us to identify a gap in the market and come up with an innovative product for IT managers and PMs like yourself.
Still wondering why Deepser is a great alternative to ManageEngine?
Reviews
"The product is very feature-rich. Now both my customers and I can't do without it anymore. Surely its strong point is the interface and the customization, even on the End User side it is very intuitive."
"I use it to handle customer inquiries and general information.
Convenient because I always have all the requests in progress under control and I can use quick replies within the tickets."
"After several searches for a product that could easily adapt and customize to our reality with Deepser we found it.
Very satisfied with the modules we use, Help Desk, Knowledge Base, CMDB, CRM."
If you're not ready to make a choice, here's a gift for you!
Software selection takes time. To help you out we prepared a document to facilitate gathering data for your selection process. We are not afraid of comparison.